The Yellowhead Regional Library (YRL) serves other libraries through the sharing of resources. YRL creates kits and resources to be shared throughout other libraries to help them better serve the public. 
We were tasked with creating a new, modern logo to represent YRL and creating two videos. One about their history as they are reached 50 years in business, and one about the services they offer.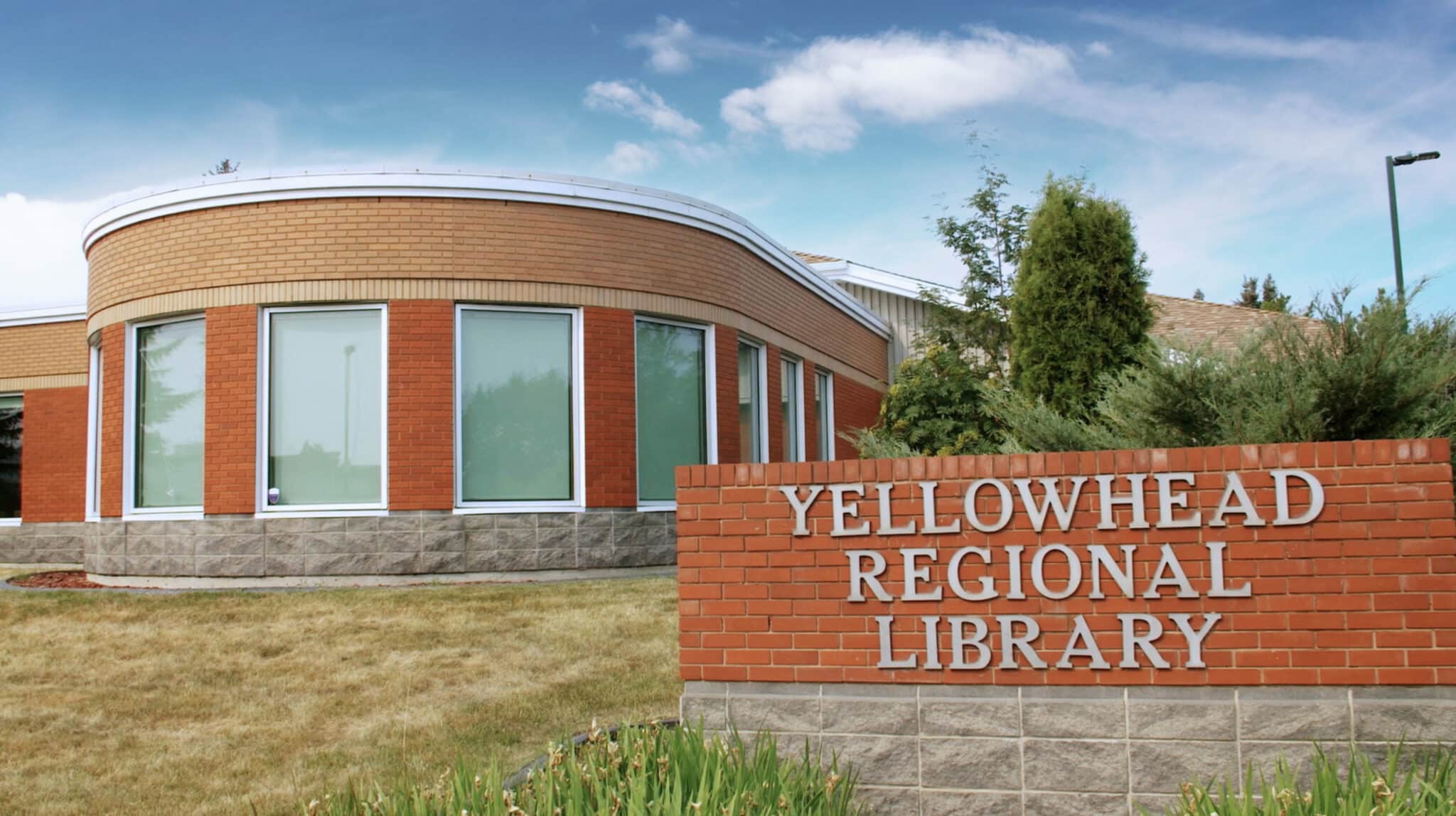 We started with a series of focus groups with leadership and employees of YRL, as well as stakeholders with whom YRL works and serves, to learn about who YRL is, what they do and why they do it. After reviewing the feedback we had a greater understanding of how their brand was perceived, and what they wanted to project going forward. We proceeded to develop a series of concepts guided by the common traits and values that were discussed, such as community, approachability, dependability, connection, technology, and innovation.
We developed three initial concepts, each guided by their own set of traits and values, and each taking a unique stylistic approach, while still being representative of YRLs brand identity. The client reviewed the logo options and chose a design, reviewed it with the YRL Board and gave their final approval. The preferred concept was then refined and developed into a family of logos that maintained a consistent look while allowing some flexibility in their application.

Visual Identity Development
We then explored how the logo could be expanded into a visual identity. We created a brand identity guide that outlined topics such as logo application, colour usage, fonts and layout. Paired with templates for signage, stationery and other materials, we provided a robust toolkit that the YRL team could use to quickly and easily produce their own branded materials going forward.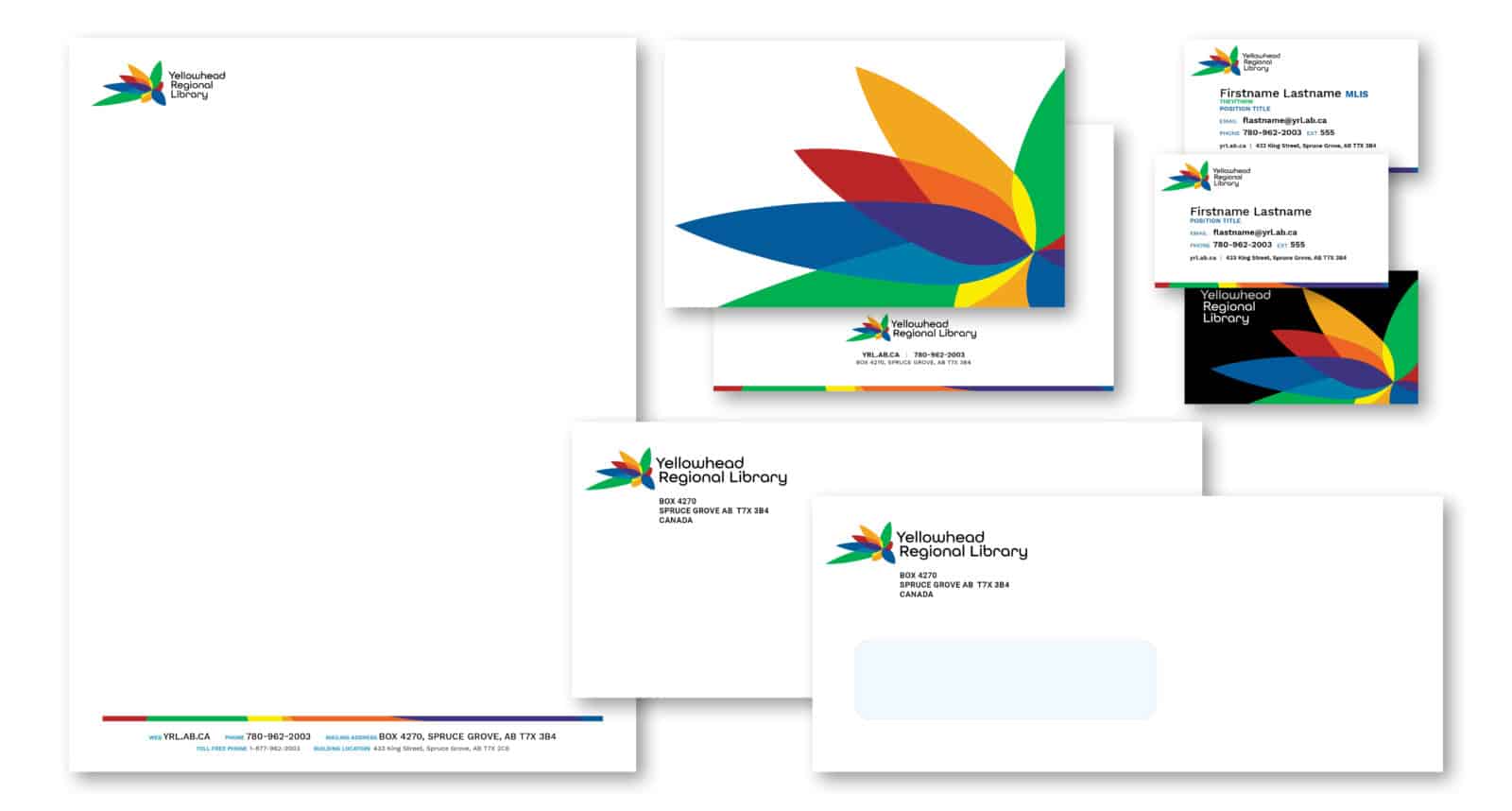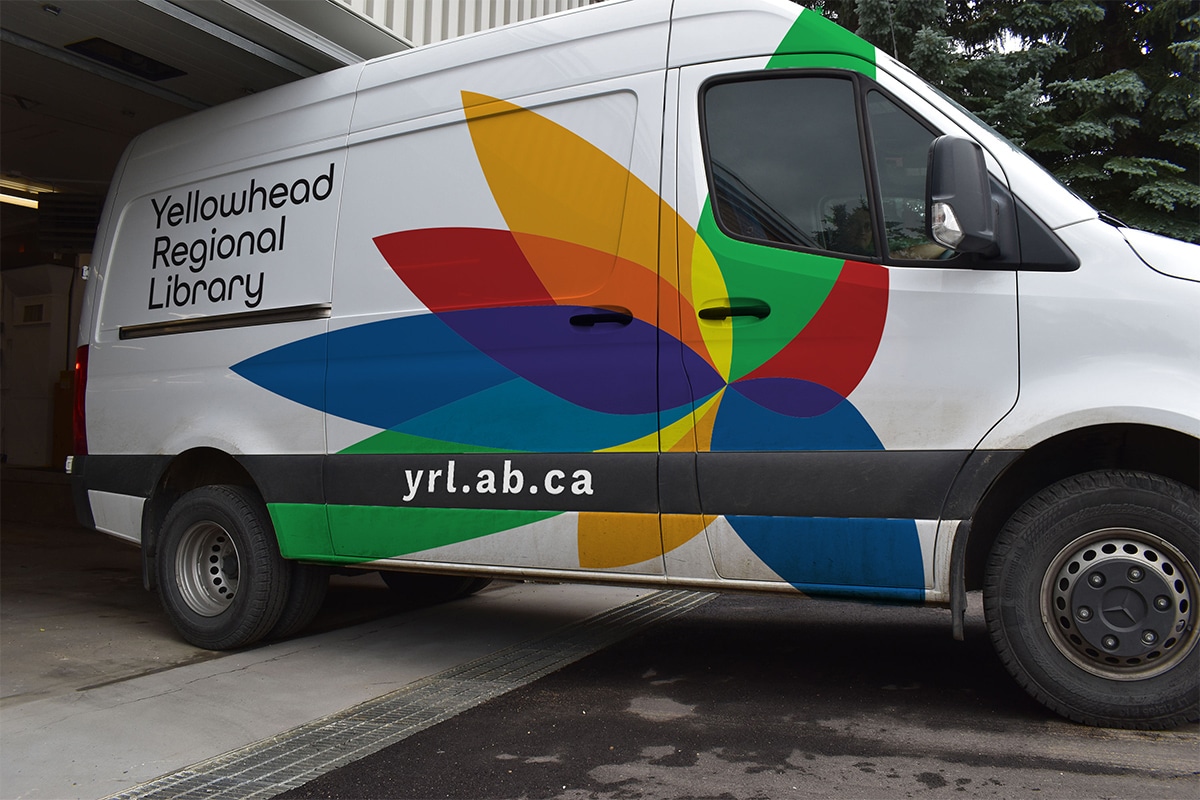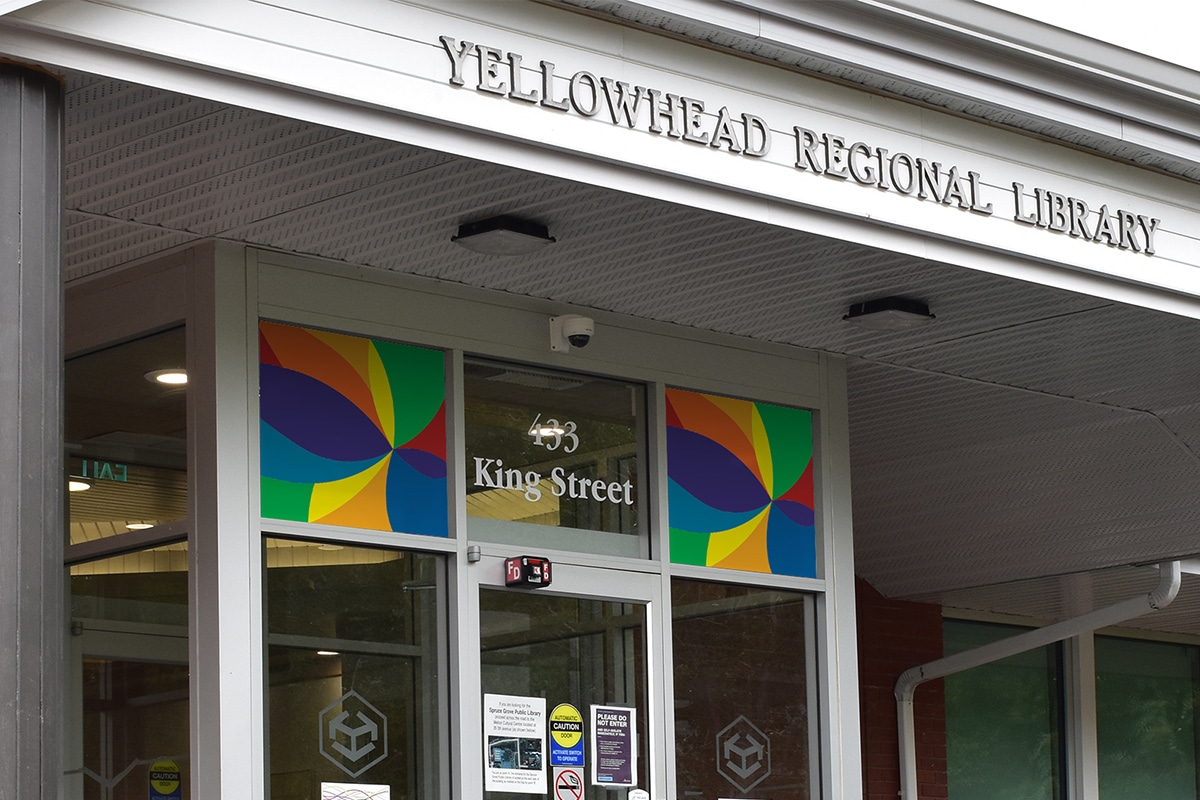 Working with the YRL team we compiled materials and wrote scripts that told the YRL story, exploring their inception, evolution and dedication to serving the community. We scoured their archives for photos, conducted interviews and captured footage of their current facilities. The final product is an engaging video that not only introduces the new YRL branding, but also gives the viewer an insight into their values and priorities.
Yellowhead Regional Library isn't a library in the conventional sense. Instead, it operates more like an association of public and school libraries within the Yellowhead Region. We created this video to help YRL staff and stakeholders to explain the services provided and the impact that YRL has on the region.
Get in touch today to see what we can do for you!