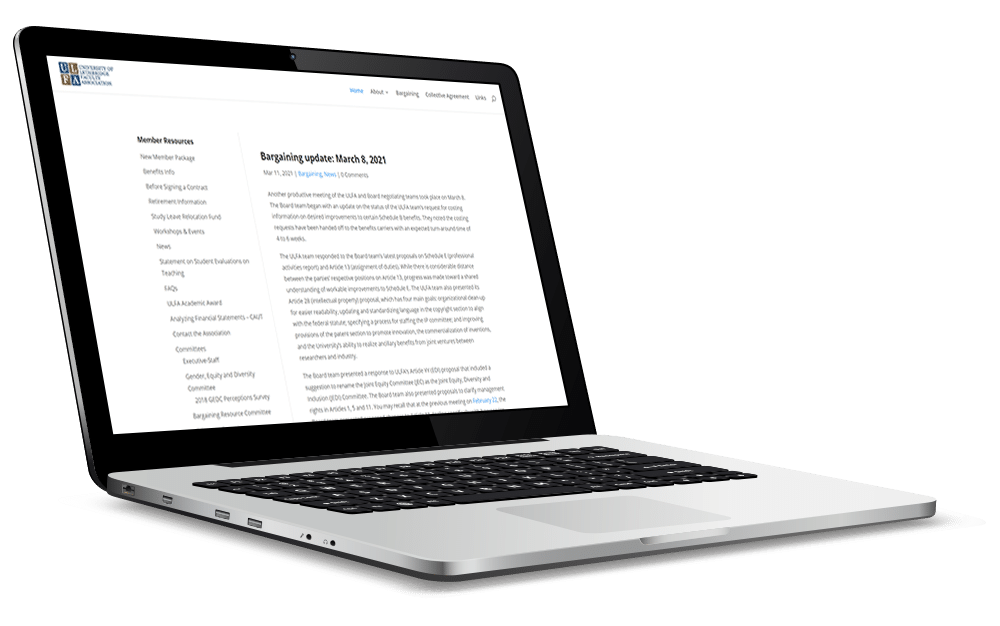 The University of Lethbridge Faculty Association (ULFA) serves its members through collective bargaining, representation and protection of member rights.
We were tasked with turning a text-heavy website into a colourful, intuitive site that was user-friendly for staff, while also performing a materials audit to ensure that materials are effective for their audiences.
We worked with key people from ULFA to understand their needs. We discussed how to position ULFA both within the university and the community. We reviewed their web statistics to understand the most viewed pages and reflected that content as a priority on the new website. We recommended more images and robust colours to better convey the culture of the organization. The new design was presented to the client for approval. 
We spent time going over details with the client, ensuring they were informed and engaged in every step. They user-tested the site, reviewed it with the ULFA Board and gave its final approval. 
For the audit:
We ran selected materials through our custom rubric to detail objective and subjective factors that affect readability, design and overall appeal. We created a comprehensive report, outlining the various results, and highlighted recommendations to make the materials more effective.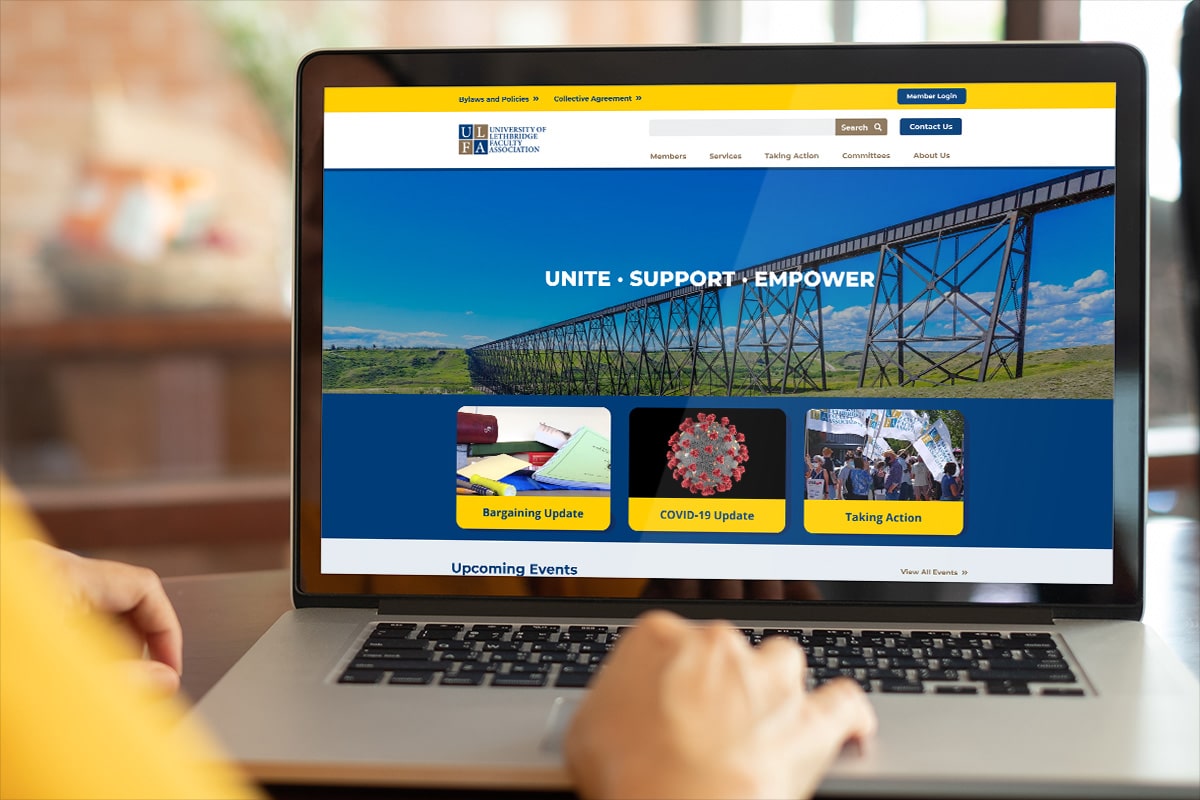 The new site is colourful, eye-catching, and user-friendly. The materials ULFA uses are strategic and mindful of their audiences. We helped them create a highly visual website that will engage their members, and capture the attention of new members with information that is clear and easy to find.
Want to see what we can do for your website?